How Modern Nomad began
The story of Modern Nomad begins with two experienced adventure seekers, Jānis and Krišjānis. As soldiers of the Latvian National Security Service, we have spent countless nights in the Baltic forests, facing various weather conditions. As passionate travelers, we have embarked on expeditions to some of the world's harshest and most remote environments, ranging from frozen Alaskan tundras, Siberian taigas, and the Altai Mountains, to scorching Indian deserts and African savannas.
As fathers, we enjoy spending time in the great outdoors with our families, creating memories and instilling a love for nature in the next generations. Our passion for adventures motivates us to create equipment that is easy to set up, lightweight, and exceptionally durable. Thanks to our extensive experience in the wilderness, we have invested our knowledge into every product we manufacture, rigorously testing them to ensure they can withstand the most challenging conditions, even children's birthday parties!
Our factory proudly resides in Latvia, a country known for skilled craftsmen, innovative design, and sustainable development. Moreover, being close to the production facilities allows us to closely monitor quality and ensure that all involved receive fair compensation. Did you know that in the same factory where our metal components are produced, they also make sleds for Latvia's Olympic sledding champions?
So, join the Modern Nomad community, go out and explore, and collect special memories under the sky! Whether it's raining or you're seeking shade from the sun, whether you're hiking in the woods or climbing mountains, or simply enjoying relaxation in your backyard – trust that with Modern Nomad, you have the best equipment and support. See you outdoors! 🌲🌲🌲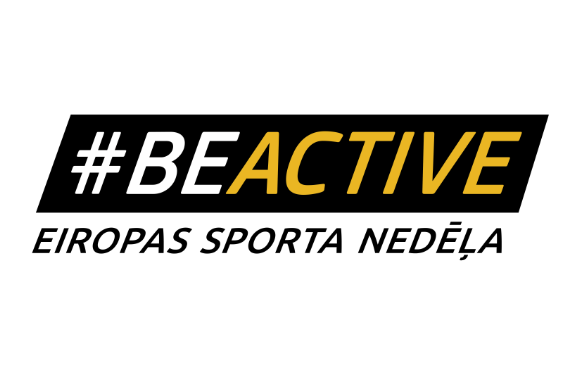 #BeActive
European Week of Sport
The European Week of Sport is an initiative to promote sport and physical activity across Europe – to #BeActive. Sport and physical activity contribute substantially to the health and wellbeing of European citizens. The European Week of Sport is a call for action. We are joining the movement and encouraging you to spend more time outdoors!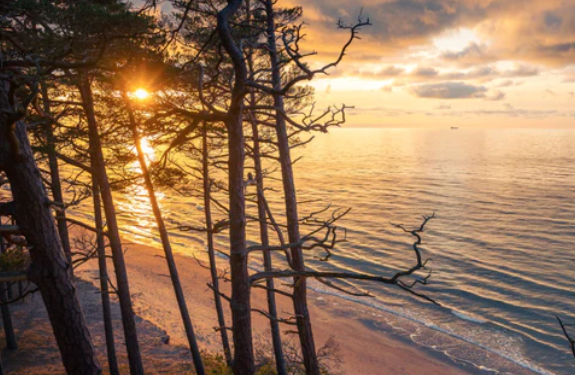 Events
Sea Kayaking Expedition to Irbe Lighthouse in the Baltic Sea
Promoting an active lifestyle, Modern Nomad supports a two-day sea kayaking expedition to Irbe Lighthouse in the Baltic Sea. This is the only lighthouse in the Baltic Sea that is located in open waters, 20 km away from the coast.
Such an expedition requires both participants' professional preparation and endurance. Overcoming the distance of the sea waters and the ascent to the lighthouse, as well as launching the boat, require mountaineering skills and make this expedition even more exciting. The expedition was carried out in collaboration with Sense of Team.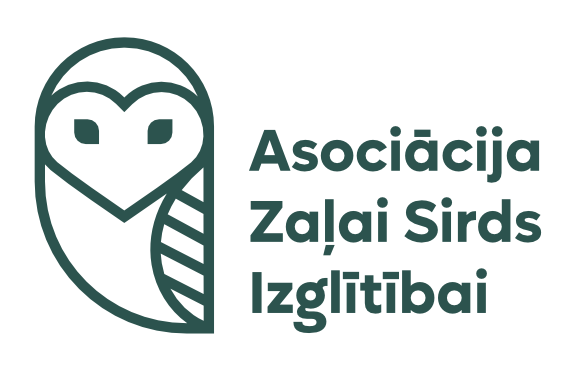 Safe Travels
For Green Heart Education
Having embraced the Green Heart Education movement, we are now aligned with its profound path, mission, and values. This initiative brings together Latvian nature experts, environmental and educational organizations, sustainable and green-minded companies to promote public education and progress towards sustainable development.
We share knowledge to make being in nature easy, comfortable, pleasant and safe.
In a rapidly changing world, the concept of the modern nomad takes on a new form, showcasing a lifestyle that combines adventure, exploration, and a deep connection with nature. The modern nomad ventures into the wilderness, enjoying its splendor, but seeks not only personal pleasure but also feels a profound responsibility towards the environment they encounter. This unique way of life creates a community of outdoor enthusiasts who are aware of the importance of preserving and protecting our planet – listening to the voice of nature, understanding, and acting responsibly.
We, Modern Nomad, believe that adventure in nature must go hand in hand with a strong commitment to preserving the beauty and vitality of our planet. We unite and inspire the generation of modern nomads who prioritize responsible action in nature and actively participate in conservation efforts.
The Modern Nomad promotes a lifestyle that values sustainable travel, ethical outdoor activities, and a gentle attitude towards the environment. We go hiking, camping, kayaking, and participate in and organize outdoor events. At the same time, it is our duty not to leave behind a footprint, or reduce our ecological footprint, and actively engage in initiatives that ensure the sustainability of nature.